The problem of opiate addiction is a growing crisis across the country. Opiate drugs include pharmaceuticals such as oxycodone and hydrocodone, as well as illegal drugs such as heroin. Despite the risks, opiates remain widely available and abused for recreational purposes or to relieve chronic pain. The consequences of chronic opiate abuse can be life-threatening, including an increased risk of overdose, disease and death. It is therefore essential to seek help for opiate addiction as soon as possible, in order to reduce the risks and maximize recovery.
The first step in seeking help for opiate addiction is to recognize the problem and acknowledge the need for treatment. This can be difficult for those who have been using opiates due to self-medication of mental or physical pain. For many, mental health issues are at the root of opiate addiction and must be addressed in order to prevent relapse. Professional treatment should involve individual, group and family therapy to help individuals discover the underlying causes of Opiate dependency and to develop a lasting recovery strategy.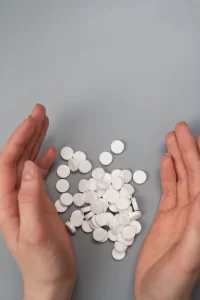 The next step is to find the right type and intensity of treatment. Detoxification is often necessary in order to manage withdrawal and other medical issues related to opiate addiction, and medication-assisted treatment (MAT) may be part of the overall plan. MAT is a combination of medications like buprenorphine and naltrexone, that act as replacements or suppressants, and behavioral therapies that promote healing and lasting recovery.
Inpatient treatment programs can provide more intensive levels of care, as well as medical monitoring and structured activities. Rehab centers, such as residential, partial hospitalization or intensive outpatient services, offer tailored treatment for individuals with opiate addiction. These programs are directed by qualified professionals with specialized training in addiction and recovery. They offer a supportive and therapeutic environment for those seeking help for opiate addiction.
It's also important to understand the available support networks and resources. Specialty treatment centers and mental health professionals can provide advice and support. In addition, support groups and counselors can help individuals in recovery learn the what, how, and why of addiction. Joining an online or in-person recovery group can also provide encouragement and inspiration for those managing opiate cravings and urges.
Recovery from opiate addiction requires commitment, hard work, and access to effective treatment. It is important to continue with an aftercare program in order to decrease the likelihood of relapse. Aftercare services, such as sober living homes and recovery coaching, can provide ongoing support and accountability as individuals embark on the path to long-term sobriety.
Despite the challenges of opiate addiction, help is available. It is possible to take back control and rebuild a healthy life. Individuals need to take the first step and recognize that they need help, and then to seek the right type and intensity of treatment. With the support of medical and behavioral health specialists, those struggling with opiate addiction can work towards a successful recovery.