Opiates are one of the most devastating classes of drugs used by people today. From prescription opioids to illegal heroin, opioid addiction has been called an epidemic in the United States. Those affected by opioid addiction struggle with their own sense of shame, guilt, and confusion at how they got caught in the cycle of addiction. Fortunately, there are many resources and treatments available that offer help for opiate addiction and give people the opportunity to recover.
If you or a loved one is struggling with opiate addiction, the first step is to recognize and accept that there is a problem. Admitting that there is an addiction is crucial to being able to find help. There are many treatment options available to those suffering from opiate addiction, including inpatient and outpatient treatment centers, recovery programs, medication-assisted treatments, and residential or sober living communities.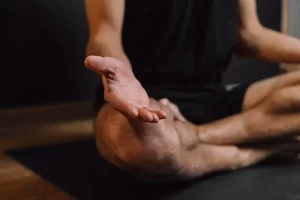 Inpatient facilities are for those individuals who have been using opioids for a long period of time and/or those who are suffering from more severe forms of addiction. Inpatient facilities provide 24-hour medical care and constant supervision for those who may require extra attention or care.
Outpatient programs are most commonly recommended for those who are experiencing withdrawal symptoms. They help individuals transition back to their homes and into the community while receiving the support and guidance they need to remain sober. Outpatient treatment often includes counseling, therapy, and/or other forms of behavioral therapy.
Medication-assisted treatments (MATs) are pharmacological approaches that are used to help people reduce or completely stop their opioid use. MATs provide medications like buprenorphine, to help individuals manage their withdrawal symptoms and cravings.
Residential or sober living communities are ideal for those who need the support and guidance of a program, but would like to remain in their own home. These homes provide a safe and structured environment that supports the recovery of its residents without outside interference or temptations.
No matter the type of opiate addiction help you are looking for, it is important that you are attended to and supported throughout the entire process. Finding a treatment program that fits your individual needs and situation is the best way to ensure success in your recovery.
When seeking help for opiate addiction, it is important to find professionals you can trust and form a supportive team. This includes counselors, doctors, care coordinators, family, and friends. Your team should be made up of supportive individuals who understand and accept your addiction and are there to help you make positive changes in your life.
Finding help for opiate addiction is not easy and it takes a lot of hard work and dedication. But with the right resources and support systems, individuals are able to successfully overcome their addiction and find a blueprint for recovery. Through hard work, determination, and help from professionals, those suffering from opiate addiction can rebuild healthier, more balanced lives.