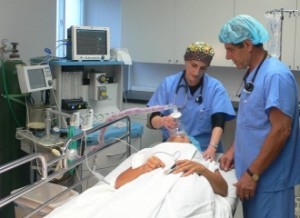 Rapid Opiate Detox has been a blessing to many people who chose not to endure a long withdrawal period from opiates. This method of detoxification from opiates is like ripping off a Band-aid. It greatly shortens the amount of time a person will go through the unpleasant withdrawal symptoms of an opiate addiction.
However, a person should not commit to Rapid Opiate Detoxification unless they are fully aware of the drawbacks. At a quick glance, Rapid Opiate Detox may seem like a dream come true. Recovering from a dangerous addiction in your sleep? One can certainly understand why it seems like an attractive option. This does not mean that it is a procedure that comes without risk and without unpleasant attributes. Rapid Opiate Detoxing is not a procedure to be taken lightly, as it will not be totally free from danger and discomfort.
Firstly, going under anesthesia always comes with some risk. Every procedure that requires the use of anesthesia proposes some risk to the patient because it can be impossible to know if they are experiencing a negative reaction to any part of the procedure or the anesthesia itself. Any legitimate opiate detox center will require the assistance of an anesthesiologist.
Secondly, the belief that Rapid Opiate Detox keeps a person from feeling any withdrawal symptoms is mislead. When the average person wakes up from their procedure, they feel awful. Some people feel awful for days after their procedure and experience much of what they would have experienced through a regular detox. Symptoms are managed with medication as best as possible, but the patient is not saved from withdrawal symptoms.
And lastly, there is still a mistaken belief held that a Vancouver Opiate Detox will prevent a person from using again which is anything but true. A person needs professional addiction treatment in order to keep from using again. This may come from addiction counseling, rehab or at least a support group, but a person should be ready to work hard on themselves and their mental health in order to never use again. Drug rehabilitation with medical detoxification Canada can help guide you towards professional support services.